Compassion Focused Therapy (CFT) is an integrated psychotherapy approach developed by Professor Paul Gilbert. It is based on evolutionary theory, neuroscience, social and developmental psychology, cognitive-behavioral therapy and mindfulness.
Inicio: viernes 21 de enero de 2022
Este curso presenta los fundamentos de la CFT, su base teórica y empírica, de forma que permite a los participantes entender un marco evolutivo en la conceptualización de los problemas de salud mental y su tratamiento. La estructura y ejercicios del taller son eminentemente experienciales y precisan de participación y auto-práctica deliberada de todas las habilidades. Esta formación de nivel 1 está abierta a profesionales de la salud mental. El curso permitirá los participantes integrar inmediatamente las técnicas aprendidas en su propia práctica clínica.
INICIO: miércoles 3 de noviembre 2021
Entrenamiento en la Mente Compasiva - CMT (Compassionate Mind Training)
Curso online de 8 sesiones de 2,5 h. dirigido al público general. Cada sesión combinará la enseñanza, junto con ejercicios y prácticas experienciales (Mindfulness, imaginación, mente compasiva y habilidades de desarrollo), discusión de grupo, vídeos y trabajo escrito. Conforme vayan avanzando las sesiones del curso, los participantes irán aprendiendo cómo pueden desarrollar y acceder a su mente compasiva, y como pueden aplicar este entrenamiento para reducir la autocrítica, el desequilibrio emocional (por ejemplo. enfado, ansiedad, culpa) y convertirse en personas más amables y compasivas, tanto hacia ellas mismas como hacia los demás.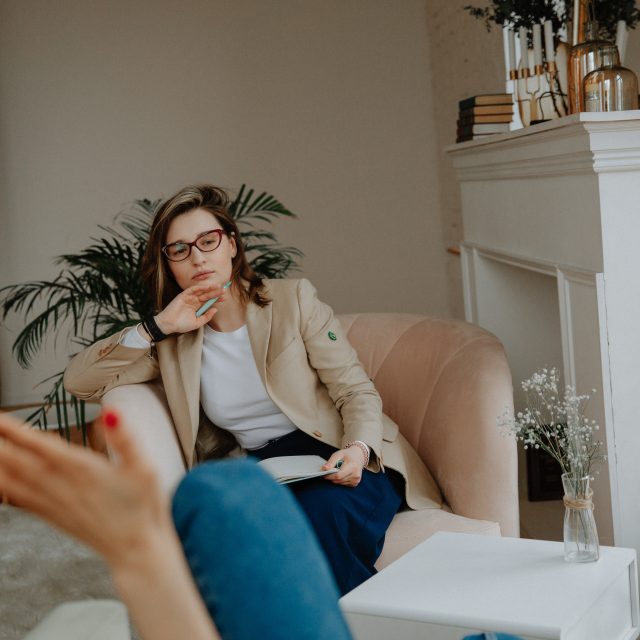 próximamente- abril-mayo 2022
Habilidades Clínicas y Auto-Práctica en Terapia Centrada en la Compasión (Curso Avanzado- Nivel 2)
El curso está dirigido a profesionales que tienen alguna formación y experiencia en el uso de la Terapia Focalizada en la Compasión. Sugerimos dejar pasar al menos seis meses después de completar el taller de introducción para dar tiempo a practicar lo aprendido antes de avanzar a este curso.
In this course you will learn more about:
Tools for working with compassion in the therapeutic relationship, therapist self-care and the practical induction of the Compassionate Internal Supervisor.
The ability to use functional analysis to work with self-criticism and shame.
Methods to explain and explore the interaction between threat-based emotions such as anger, anxiety and sadness.
Habilidades para utilizar el trabajo con sillas para trabajar con diferentes aspectos y partes del yo
Ways to deepen the concepts of the compassionate self and the compassionate image.
Ways to work with fears and resistances to compassion.
This workshop is based on experience and practice, allowing for deep learning and immersion in the compassionate therapeutic relationship.
Subscribe to keep up to date with our activities
 By clicking on the "Subscribe" button below and confirming the email you will receive below, you agree to accept our Privacy Policy